Looking to finance your next purchase to make it easier on your wallet? Check out these options!
No Credit Needed! Let ACIMA help you furnish your home.
Benefits of ACIMA:
* No Credit Score Check
* Quick, online application offers fast approval
* Payment plans and schedules tailored to fit your lifestyle!
Talk to us today about ACIMA finance options
12 MONTHS OF PROMOTIONAL FINANCING AVAILABLE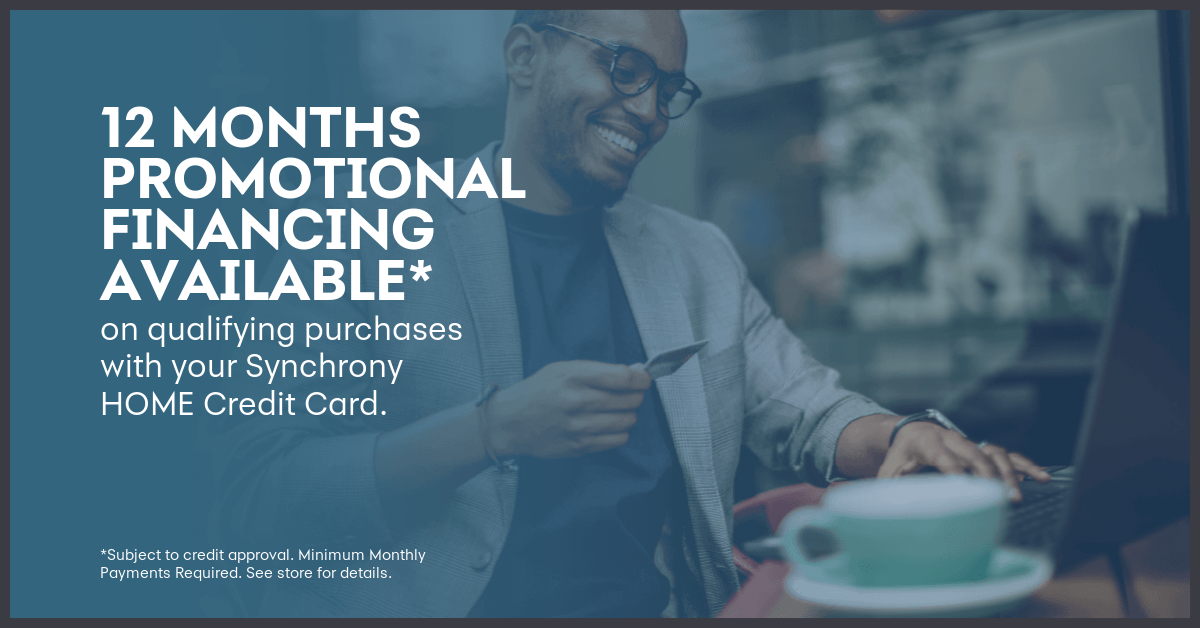 We've partnered with Synchrony Financing to help you furnish your dream home. Talk to us today about Financing Options and see if you qualify. 
Benefits of Synchrony Financing: 
  * $0 fraud liability
  * No annual fee
   * Free access to your FICO® score
   * Request a credit limit increase
    *Check your balance and pay your bill on the go with our mobile app